the challenge
Citi partners with many retailers to offer customers a credit card branded specifically for the retailer, such as the Best Buy Card.
Our challenge was to:
Create a responsive, modular white-label site to acquire and service these credit cards

With the flexibility to look like any of our 30+ retailer partner's existing sites

Effectively creating a seamless experience for customers
My Role
I worked on this project across multiple phases that included designing new functionality and page templates as well as creating partner branding for many retail partners such as Macys, Best Buy, Home Depot and many more.

many brands, one experience
To create a seamless experience from the originating partner site to our product required interpreting each partner's brand and looking for elements to replicate.
Elements like logos, font styling, color usage, container and button styles, even input field shape and shadow styling were used to create a consistent experience.
UI kits were created for each partner to keep track of all of these elements and shared with Citi's development team.
accessibility
Making the site accessible to all audiences including the visually impaired was a not just a goal, but an expectation. This meant:
Ensuring that all font styling needed to meet ADA requirements, including proper color contrast outlined by the WCAG 2.0

We needed to never rely exclusively on color to convey a message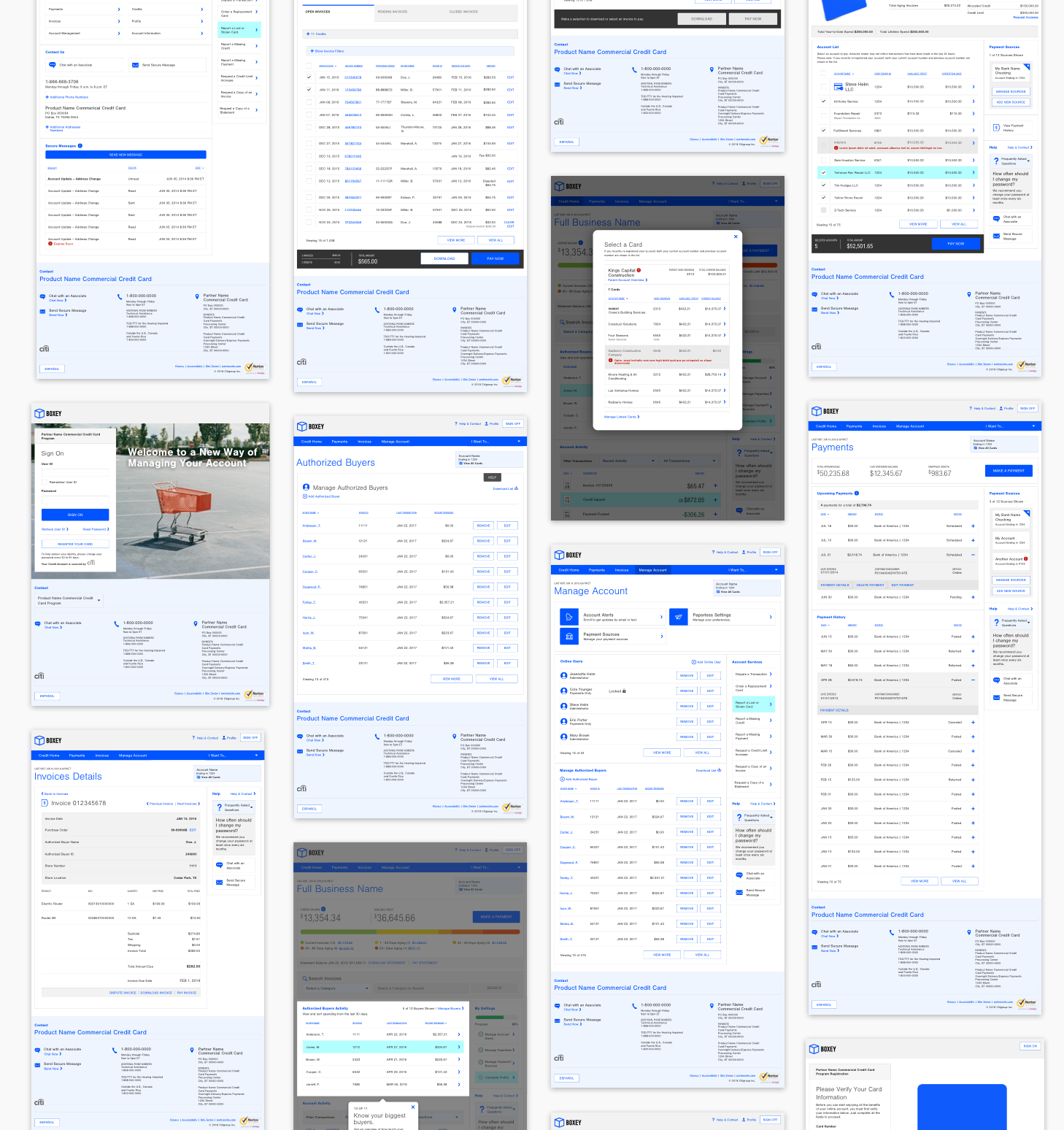 It's no simple task to maintain a product that allows users to apply for a credit card, pay their bill, enroll in AutoPay, add payment sources, download statements, and much more.
Beyond a fierce attention to detail and intimate knowledge of the product, it means thinking through the impact of each change. A partner wants their new card art angled with a shadow? We need to check all places throughout the product where card art is shown to ensure spacing won't be an issue. Citi decides that autopay is now written AutoPay? Time to find every location the word is used throughout the product. A partner is now offering their credit card in Canada? Every address field needs to be updated to accommodate an international address.